Mini railway open-air museum in Zagórz
The main investment element of the Zagórz part of the project "We open the gates of the Carpathians. Cultural heritage of the Carpathian Arc in a new form" is a mini railway open-air museum in the form of a square dedicated to the memory of the Defenders of Zagórz Railway Junction of 1918. The central point of this space located near the Health Center located at 4 Piłsudskiego Street in Zagórz is a completely restored steam locomotive type TKt48. The copy stationed in Zagórz with serial number 124 was produced in 1955 in the Locomotive Factory "Fablok" in Chrzanów. The locomotive arrived at the Zagórz depot on 29.08.1984, where it was operated until it was removed from the inventory of the Polish State Railways, which occurred on 09.12.1989. In 1994 the withdrawn locomotive was exposed as a technical monument in a closed railway area, which significantly limited its availability as a tourist attraction. Several years of efforts by the Zagórz Commune to acquire the deteriorating exhibit ended successfully in 2017, thanks to the favour of the Polregio company, opening up new prospects for using the steam locomotive to develop tourism and promote the rich railway traditions of Zagórz.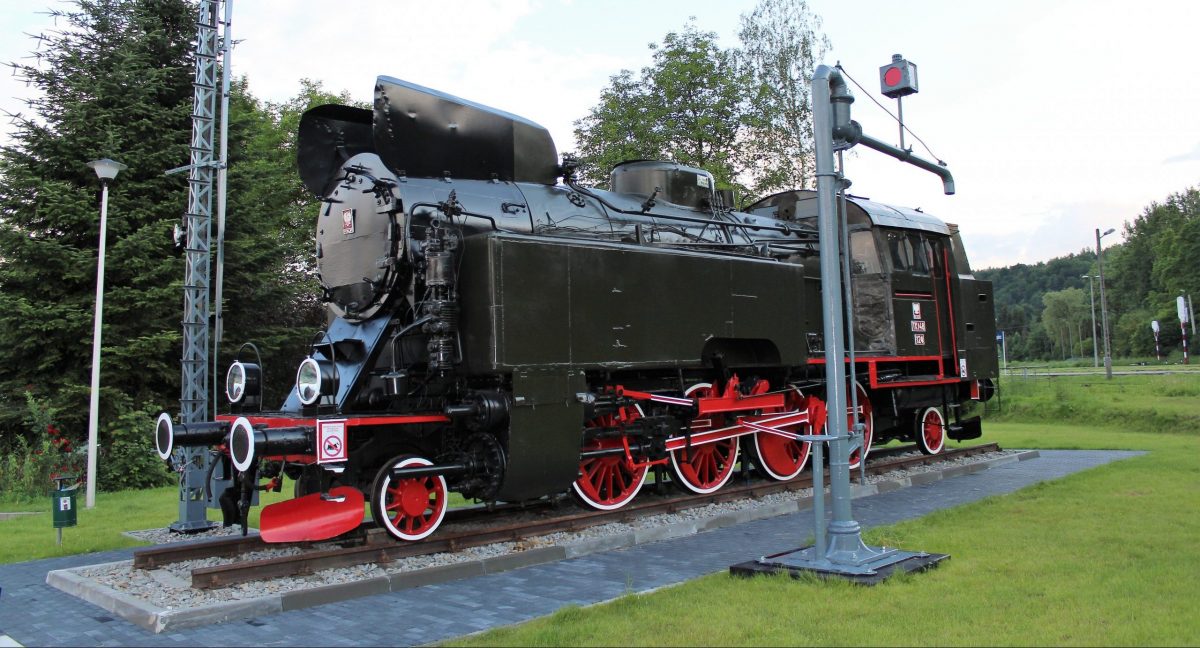 In the vicinity of the locomotive, the interior of which can be visited virtually via the website www.cpkzagorz.pl, increasingly rare elements of railway infrastructure have been installed, such as an older-type water crane dating from pre-World War II and a single-arm shaped semaphore. At all stages of planning and construction of the Zagórz mini railway open-air museum the Zagórz Commune could count on the support of the management and employees of the Railway Lines Plant in Rzeszów and the PKP PLK S.A. Operation Section in Zagórz.